Piña Colada Smoothie Shakes
No need to skip breakfast. Try a delicious tropical smoothie to get you going!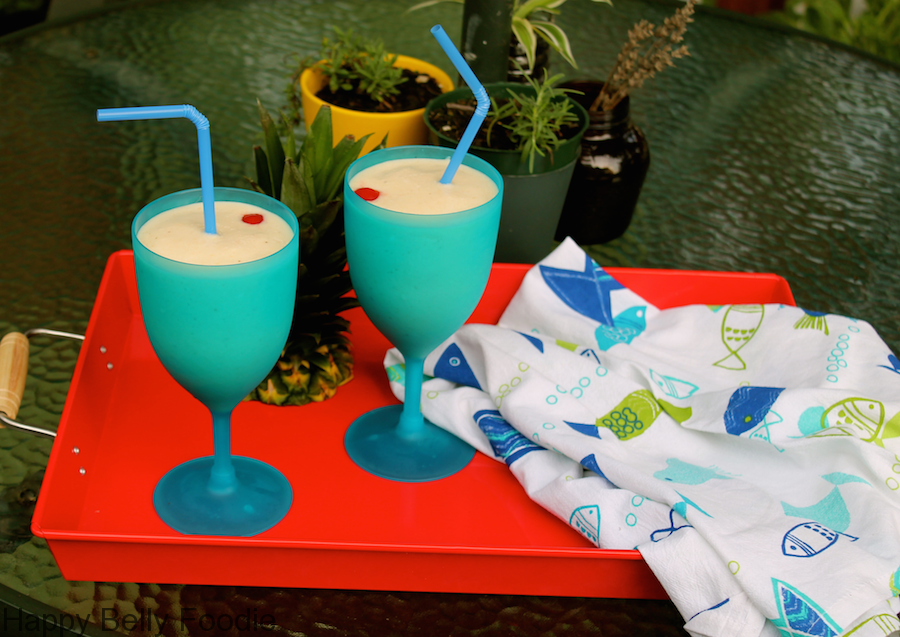 A funny-haha about this recipe: When I was in the grocery check-out paying for my stuff, I asked the cashier, "How does a piña colada smoothie sound?" She said, "You put a shot of Rum in it and I'm on board!" LOL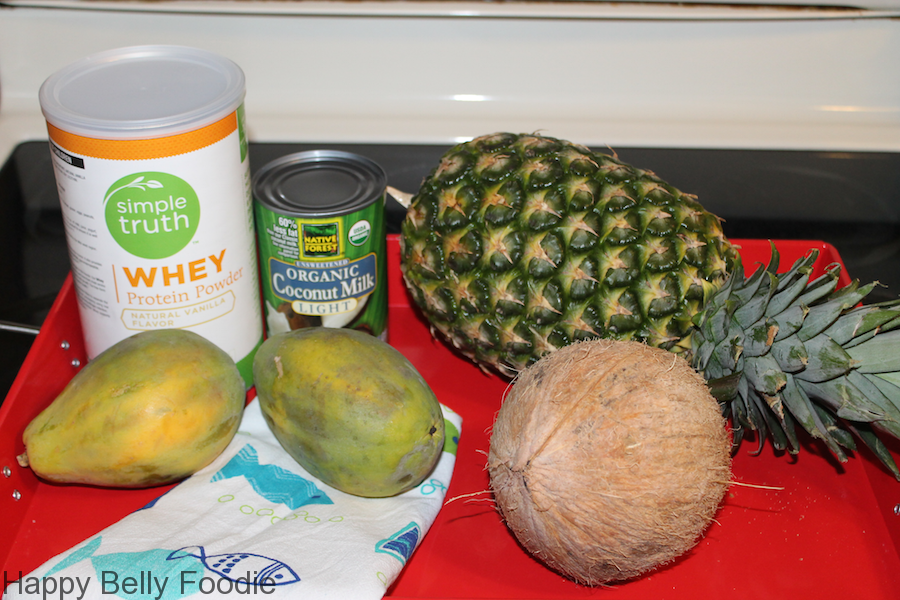 So you're rushing around in the morning, trying to get your tooshie out the door and by the time you settle down for the days' work, you're HUNGRY! Or you get home late from work, you're too tired to cook and you're STARVING!
All it takes is a little prep done ahead of time and you can have a power boost in a few seconds flat!
To start out, chop up some fresh pineapple.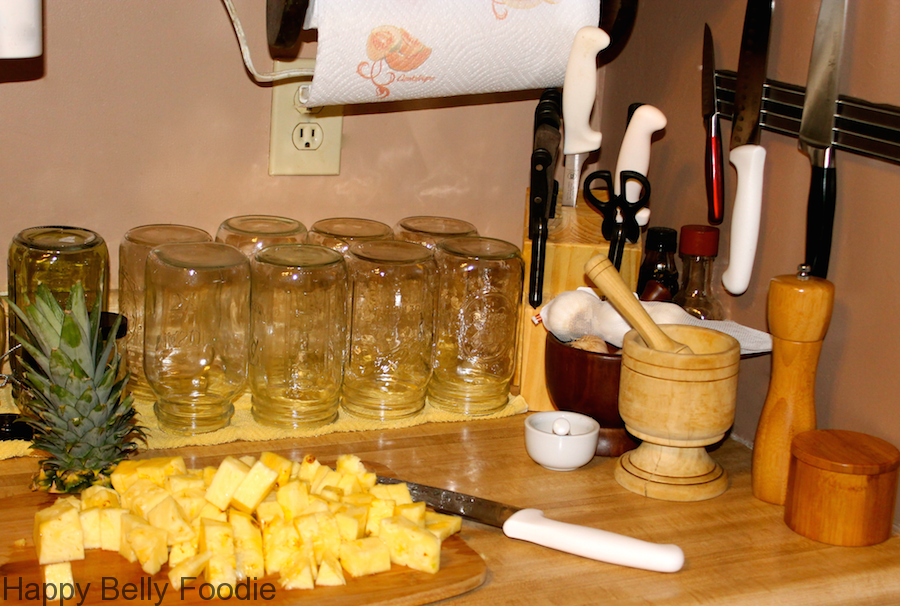 A couple papayas, too. Remember the great things these guys do for us? (See Tropical Fruit Salad ~ Enzyme Therapy)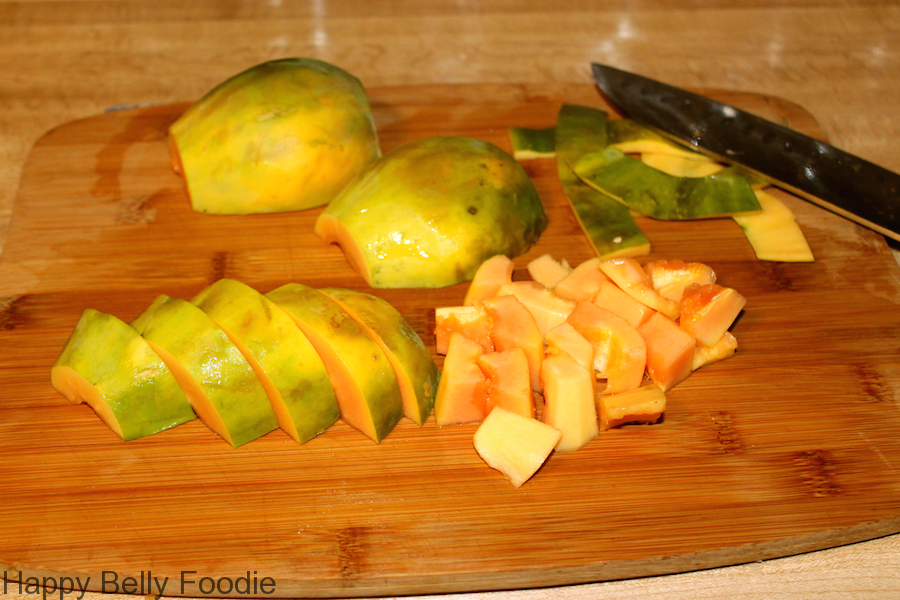 Shred some fresh coconut in a food processor.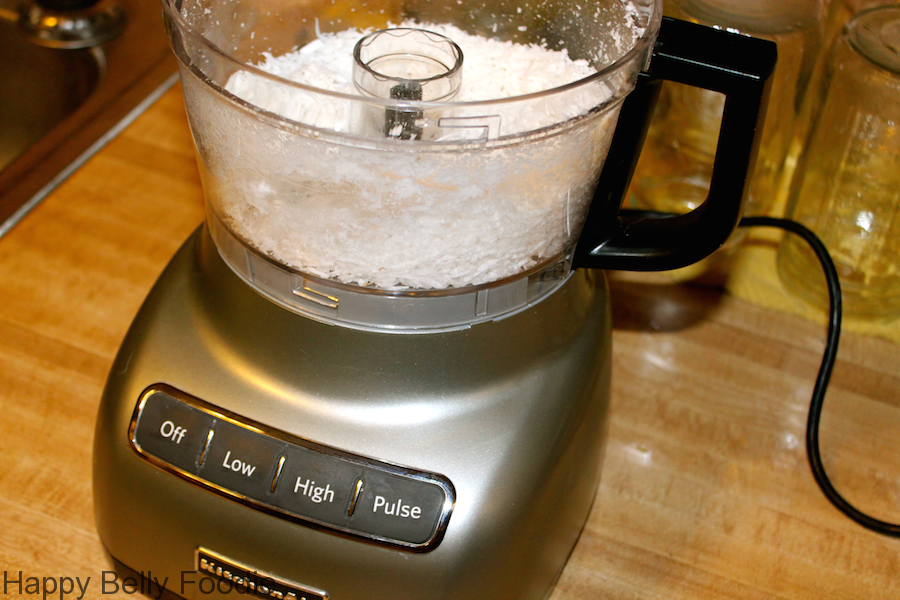 Mix em all up together in a bowl. Like Zeeesh..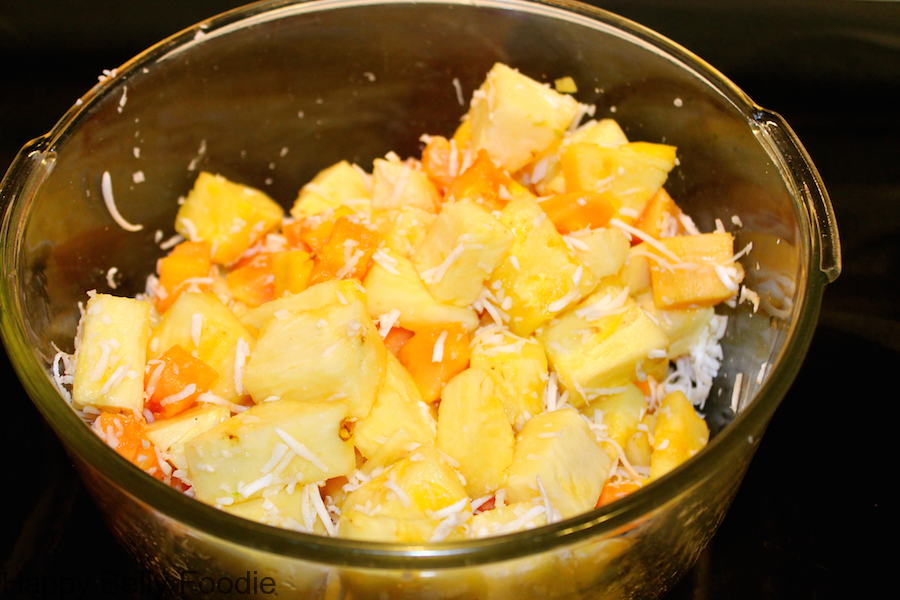 Divide the fruit up and toss it into seven little baggies. Throw in a few banana chunks and pop those babies in the freezer. WHA-LA! You've got breakfast or an anytime meal replacement ready to go for a week!
When you're ready for a shake, get some coconut milk, a little coconut water and a scoop of protein powder along with one of your fruit packets in a blender and give it a whir! Quick. Easy and DELICIOUS!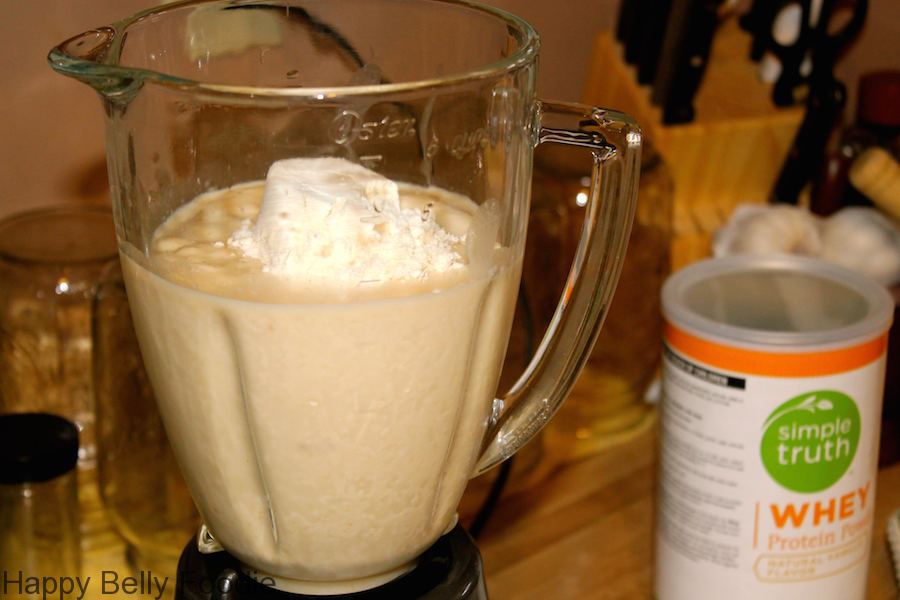 Me and my daughter were having a little fun trying to make our drinks all fancy-schmancy last night when we were testing the recipe. LOL We had a little trouble getting the coconut to stick to the rims of the cups.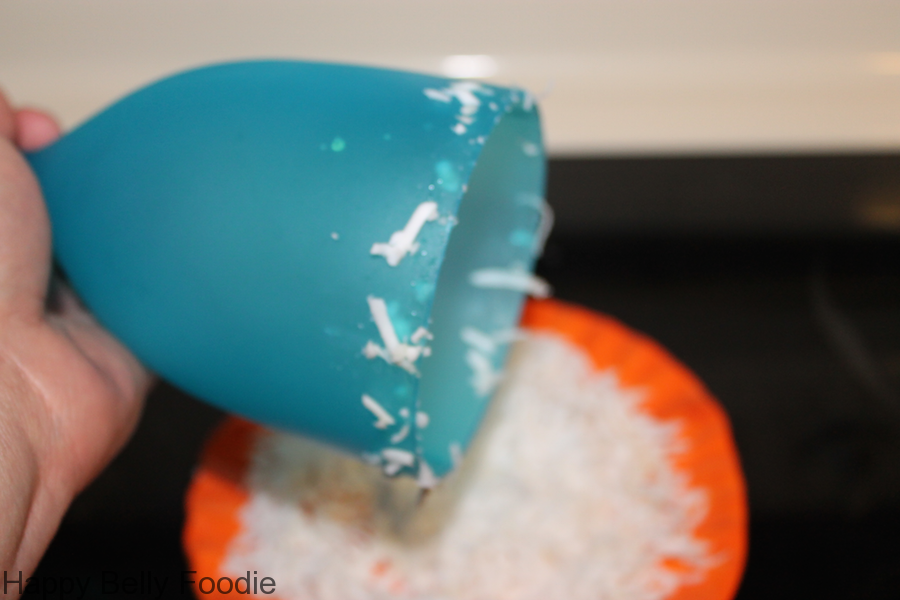 Hey, we tried. Hahahaha! Like her little garnish there? She tried so hard to get that coconut to stay on the top of the cherries and it kept falling off. We got the goofy giggles and you'd think we actually did put a shot of Rum in em!! LOL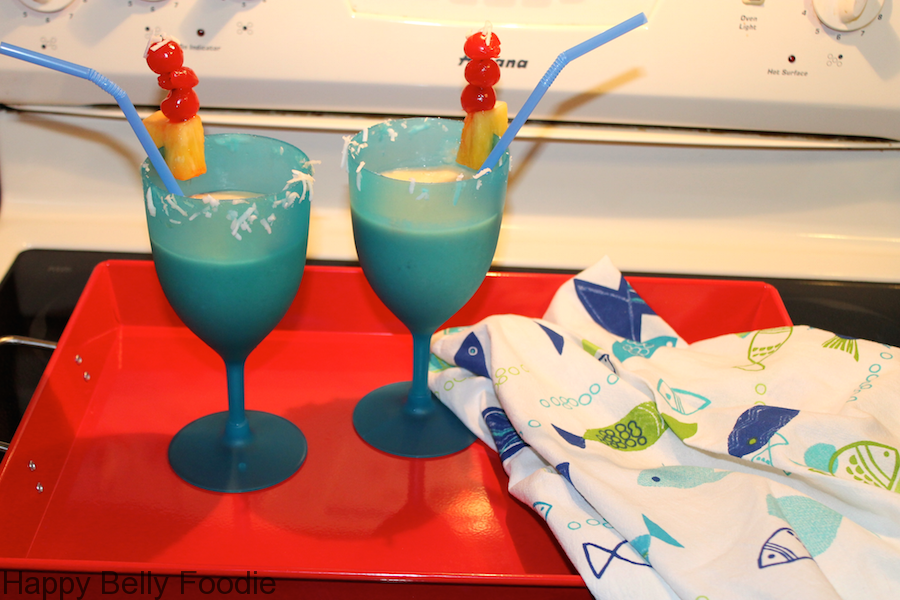 This morning, breakfast was a breeze!
Instead of my usual, left over cold food from dinner the night before, I had a beautiful, enzyme and nutrition packed breakfast. YUMMY! Thank ya for the help Sis! .. that's one of my daughter's nick-names 🙂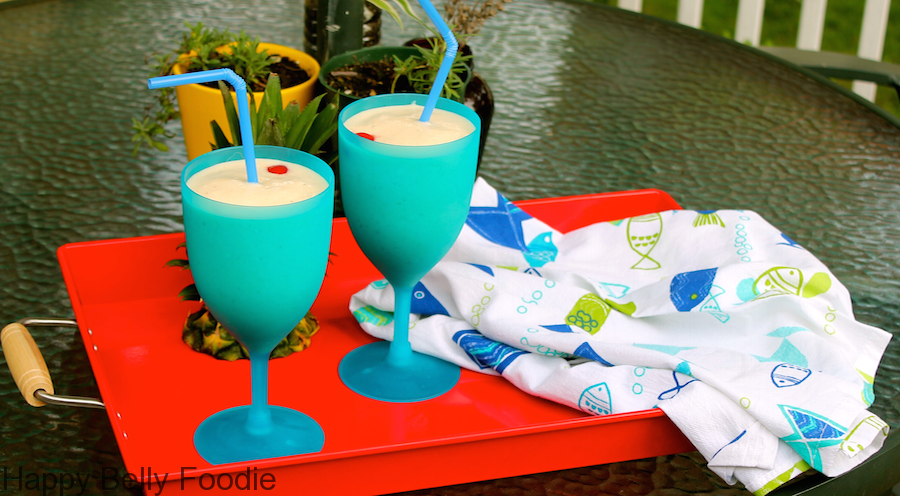 There you go foodie friends! Easy, breezy, Bahama-fied, Hawaiian-ized, Tropical-ishous power boost smoothies!
If you've got any requests, give me a hollar! I'd love to invent something for ya! If you wanna share a great recipe with me, let me know!
Make it a great day, every day y'all! Keep it delicious! Till next time ~ much love, Connie
Blue Hawaii Piña Colada Shakes
Ingredients
1

pineapple

trimmed and cut into chunks

2

papayas

trimmed and diced

3

large bananas

peeled and sliced

1

C

raw shredded coconut

1/4

C

coconut water

per serving

1/2

C

coconut milk

per serving

1

scoop protein powder

if desired
Instructions
Freeze the chopped pineapple, papaya and banana along with the shredded coconut in seven different zip top baggies.

For each serving, add the fruit mixture, 1/4 cup coconut water and 1/2 cup coconut milk to a blender and pulse until smooth. Add the protein powder and pulse until combined well.
Notes
Recipe By: Connie Murray @Happybellyfoodie.com