Pan Seared Lamb Chops

If you've never tried lamb, you'll be thrilled with this easy and delicious recipe.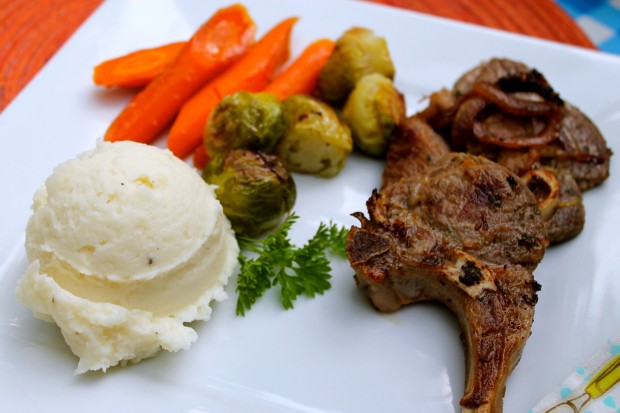 Once again, Brookhill Farm has come through with a beautiful, farm-fresh meat that I was very proud to cook up and serve to my family.
I didn't grow up eating lamb. It just wasn't something we were familiar with. As I mentioned in my post, Roasted Leg of Lamb ~ the farmer's advice, my first experience with cooking lamb before that roast was not a good one. Thanks to Richard, I learned that it's all in how you prepare the meat. You just have to use the right seasoning combination to bring out the rich flavor of it.
As Richard says, "You can't go wrong with rosemary and garlic on lamb." And he's right.
Of course I used plenty of garlic, some lemon zest and juice, a bit of fresh oregano, thyme and rosemary for this dish. I added some onions to the mix and used a nice broth to delgaze all the goodness out of the pan when the chops were done.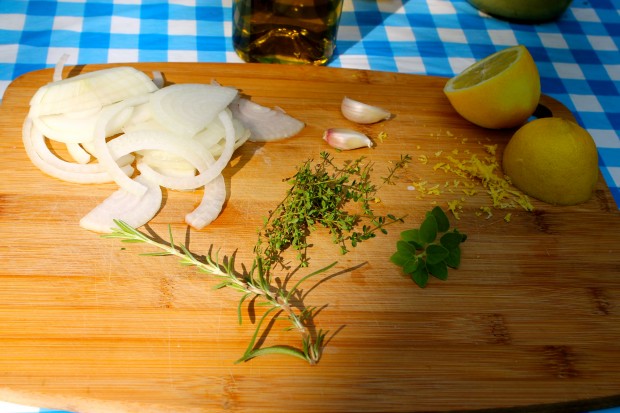 As you can see here with the lamb chops I bought, the meat much is darker red than any kind of beef.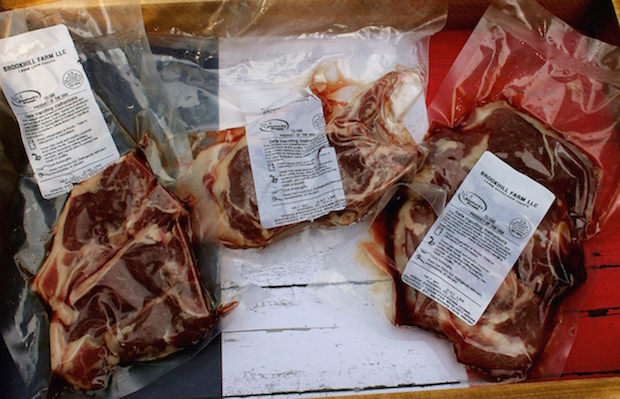 If you've read my past posts about meat and how leary I can be about under cooking things, I am proud to tell you that when I first started working with the chops, I knew they'd only need to be seared for a few minutes on each side. If you look at any cooking guide for lamb, you'll see that it's perfectly safe to eat it medium rare (internal temp of 145 degrees F.)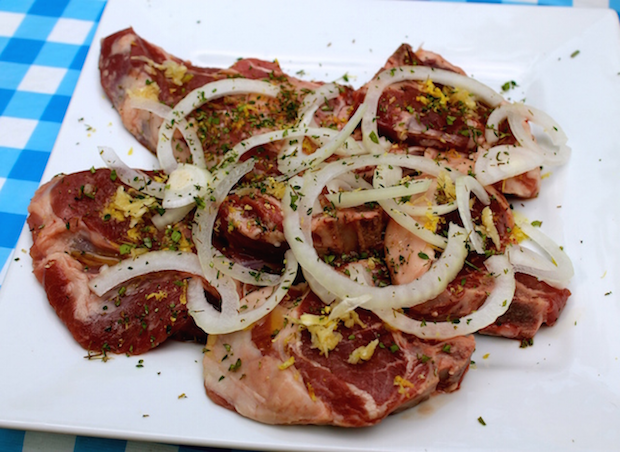 I went with a medium doneness for mine and they were absolutely perfect. I seared them for about 5 minutes one each side and added the onions to the pan for the last few minutes.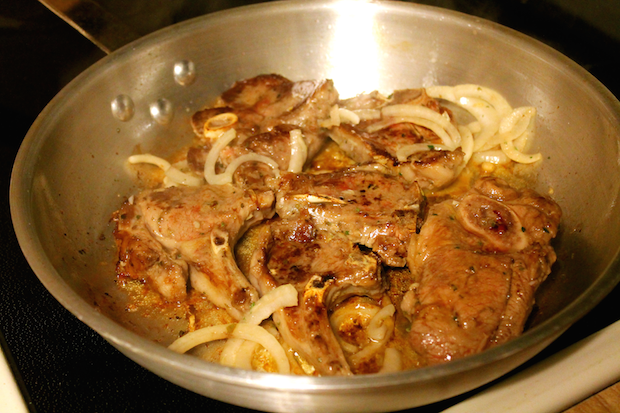 I'm fairly open to trying just about anything but the real test comes when my family sits down to eat. The leg of lamb went over very well back in the spring and I hoped these chops would as well. Let me just say, there was no meat left on the bones.
They were DELICIOUS.
So good that I made everyone give me the left over bones so that I can make a nice rich stock with them. I don't know about you but I like getting every ounce of goodness out of my purchase. Keep an eye out for that post 😉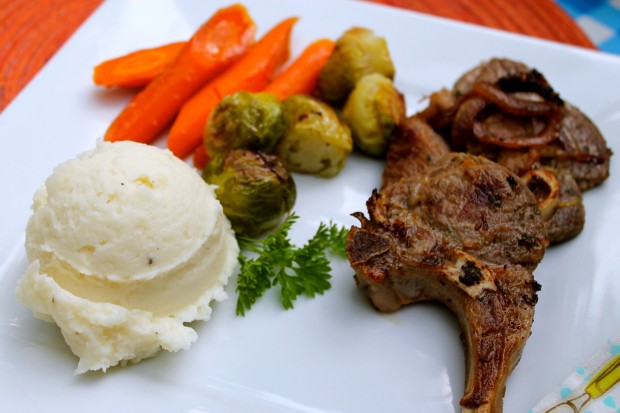 If you're interested in trying lamb, chops are a great way to start. They're easy!
You're gonna love the garlic, lemon and fresh herbs with the chops because together, they bring out the best flavor.
Give 'em a try. I'm pretty sure you're gonna want more lamb at your dinner table. 😉
Make it a great day and as always, keep it delicious!
Till next time ~ much love, Connie
Pan Seared Lamb Chops ~ Rich and Savory
Ingredients
6

lamb chops

extra virgin olive oil for the marinade and for coating the pan

1

cloves

of garlic

minced

1

sprig of rosemary

leaves removed and finely chopped

1

small bunch of fresh thyme

finely chopped

1

small sprig of fresh oregano

finely chopped

1

lemon

zested and juice reserved

1

medium onion

sliced

2

tbsp

white wine vinegar

for deglazing the pan

salt and freshly ground black pepper to taste
Instructions
Place the chops in a zip top bag along with two tablespoons of olive oil, the garlic, herbs, lemon zest, onion and juice from half the lemon.

Marinate in the refrigerator for 1 hour.

Take the chops out of the fridge and allow them to come to room temperature. (About 15 minutes)

Heat a large skillet on med/hi. Coat the pan with the olive oil.

When the oil is hot but not smoking, add the chops without the onion.

Sear both sides of the chops for about five minutes. Salt and pepper to taste.

Add the onions to the pan and cook for two minutes.

Remove the chops and allow them to rest.

Add the white wine vinegar and the rest of the lemon juice to the pan to deglaze. Salt and pepper the juices in the pan to taste.

Pour the onion/sauce mixture over the chops and serve.
Notes
Recipe by: Connie Murray @Happybellyfoodie.com