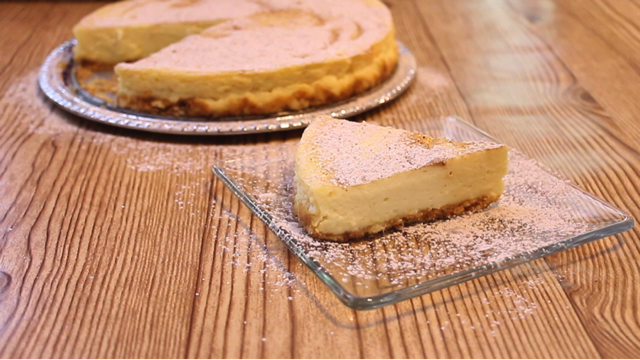 Pressure Cooker Mascarpone Cheesecake
is a double take on two very favorite classic desserts. I took a traditional plain cheesecake and turned it up a few notches by incorporating snazzy Tiramisu ingredients for a delightfully indulgent dish.
I'm a HUGE fan of cheesecake but I've been a little intimidated by the idea of making one in my pressure cooker
. I'm not the best baker in the world and I'm the first to admit that. But. I've seen some amazingly beautiful cheesecake pictures that'll make you drool all over pinterest, fellow blogger's websites and in my social media feed. And they all proudly boast that they were made with the pressure cooker
.
So, I went for it. I took my very own favorite cheesecake recipe and followed some tips from Barbara Shieving's Pressure Cooking Today website. I knew I should have used her recipe and followed instructions to a tee for my first try, instead of winging it because my highly anticipated dreamy dessert turned out to be one great big TOTAL FLOP! Aye Aye Aye!
This is where I'm kicking my own rear.
It was FLAT as a daggone pancake. I don't really know what went wrong. Don't really care. I was so disappointed. I thought, I'm NEVER making cheesecake in my pressure cooker
EVER again. Pouty lip and all.
Next day (hahaha kinda my regular scenario) it was bugging me so bad that I came up with a better plan. Mascarpone
. I know that creamy cheese would hold my dessert together and not let it deflate like a flat tire. That's when my idea to combine cheesecake with Tiramisu was born.
Tiramisu is a lovey Italian dessert. It has sweet spongy ladyfinger
biscuits that absorb heavy notes of espresso
and Kaluha (or Marsala wine, depending on your preference). Placed in between soft, silky sweet layers of creamy mascarpone
cheese, the flavors and textures all sing a delicious harmony. It has to make a great cheesecake.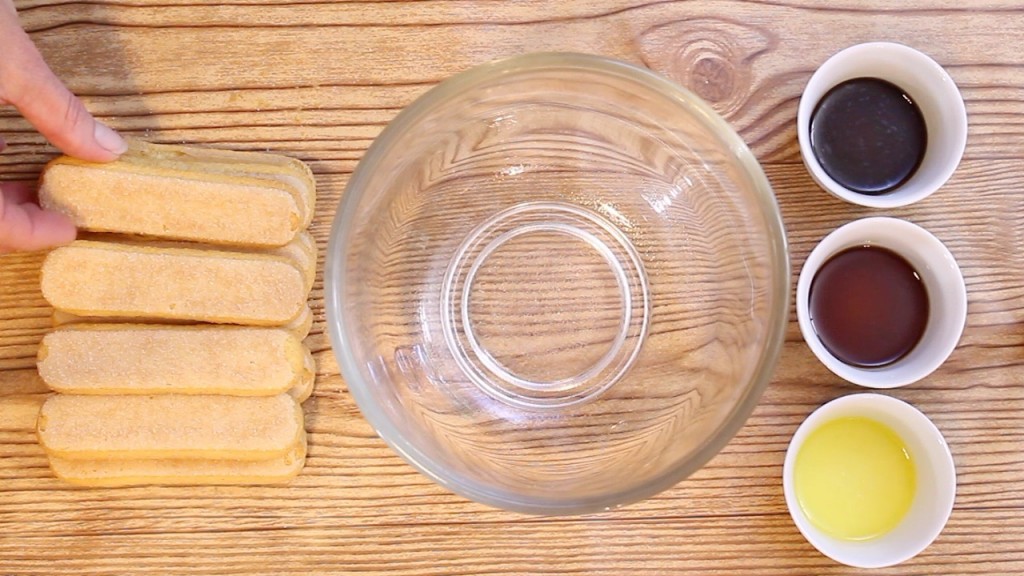 My plan worked. Crushed ladyfingers
, espresso
, Kahlua and butter made a terrific crust. And my cheesecake saver, mascarpone did me proud for the filling. Not only did it make me and my crew happy, the video I made to go with turned out just as fantastic. Have a look..
Pretty darn slick, huh? If you think it looks easy and delicious, wait till you make it for yourself. You're gonna love the infusion of dreamy cheesecake and delicate tiramisu with the slightly bold flavors in this crust.
Where there's a will, there is a way, by golly! Sometimes it takes a little thinkin' to get at something you want to make. I'm glad I didn't give up on making cheesecake in my pressure cooker, even if I had to improvise and use a little help from mascarpone
cheese. In the end, all is well and I too have accomplished pressure cooker
-cheesecake bragging rights.
You can too, with that handy printout for the recipe down below. Let me know how it turns out. I'd love to hear from you!
Have a terrific day and as always, keep it delicious!
Till next time ~ much love, Connie
Pressure Cooker Mascarpone Cheesecake
Ingredients
Crust

1 1/2

C

lady fingers

crushed *

1

tbsp

espresso coffee **

1

tbsp

Kahlua liquor ***

1

tbsp

melted butter

Filling

16

oz

cream cheese

softened

1/2

C

granulated sugar

8

oz

mascarpone

softened

2

eggs

room temp

2

tbsp

powdered sugar

1

tsp

vanilla

butter for pan

cocoa powder for garnish

1

C

water for the pressure cooker pot

* You can sub graham crackers or other type of cookies in place of the ladyfingers. Just use a little extra melted butter if it seems too dry.

** Instant espresso coffee granules work great. Just dissolve a tsp in a little hot water.

*** If you don't want to use liquor

sub chocolate extract/syrup or other flavor you prefer.
Instructions
In a small bowl, combine the crushed lady fingers, espresso, Kahlua and melted butter.

In a large bowl, combine the cream cheese, granulated sugar and mascarpone cheese with a hand mixer until smooth.

Add the eggs, powdered sugar and vanilla.

Mix until combined.

Butter the bottom of a 8 inch spring form pan.

Press the ladyfinger mixture into the bottom. (no need to go up the sides)

Pour the cheese mixture on top of the crust and smooth out evenly.

Cover the pan with a paper towel and seal with a piece of aluminum foil.

Pour the water into the pressure cooker pot.

Use a foil sling and the trivet to lower the cheesecake into the pressure cooker pot.

Place the lid on and turn to locked position.

Turn the steam release valve to sealing.

Press the manual button and adjust the time for 25 minutes.

After the pressure cooker has finished cooking and the timer has counted to zero, allow the steam to naturally release for 10 minutes.

Carefully release any remaining steam and remove the lid.

Take the cheesecake out and uncover.

The center of the cheesecake will move slightly when the pan is gently shaken.

It will become firm once it is cold.

Allow to cool completely before placing in refrigerator to chill.

Chill for at least 4 hours up to two days.

Remove the spring form pan ring by releasing the latch.

Dust the cheesecake cake and serving dishes with cocoa powder, slice and serve.
Notes
For an alternative cooking method: Prepare the cheesecake as directed above and place in a roasting pan, filled with enough water to reach 1/2 way up the spring form pan. Bake in a preheated, 325 degree F. oven for about 1 hour or until the center of the cheesecake moves slightly when the pan is gently shaken. Cool completely. Refrigerate until cold, at least 8 hours or up to 2 days.
Recipe by: Connie Murray @Happybellyfoodie.com
Pin It: