Corn and Crab Chowder
A truly heart warming bowl of deliciousness!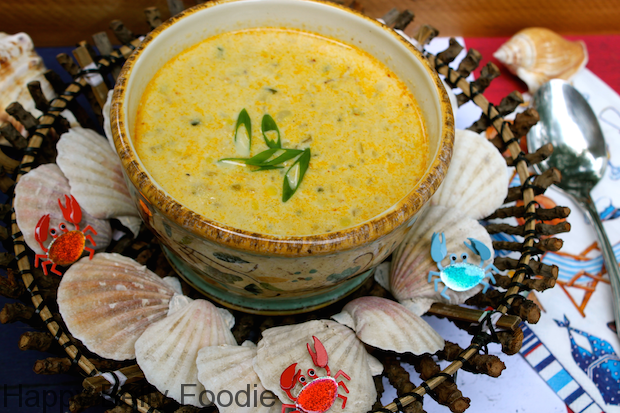 We love, love, love this chowder! And you can too, with this easy recipe.
To get started, you'll need 8 ounces of fresh crab meat and about five ears of fresh corn-on-the-cob. Although fresh really is the best, not to worry if you can't get your hands some because it's not in season or unavailable. You can use frozen or canned if necessary. Just make sure you have about three cups of kernels, drained.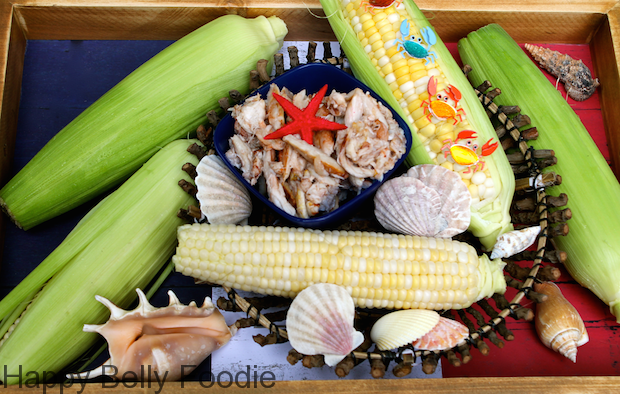 If you are using fresh corn, here's a great tip for removing the kernels from the cob. Just slice the tip off of the corn cob to make it nice and flat. Place a bowl upside down inside another larger bowl. Rest the tip of the corn cob on top of the small bowl. Grab hold of the end of the cob and run your knife down to slice off the kernels. The kernels will fall inside the bowl instead of all over the counter. Nifty, eh?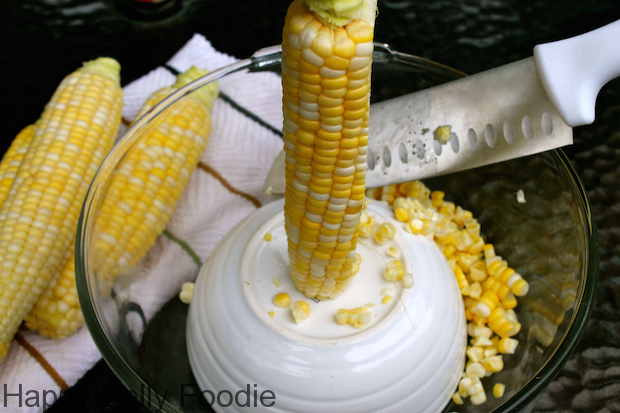 Next, you'll need some fresh green bell pepper, jalapenos and/or hot banana peppers. You can use which ever combination you prefer but I like a little heat in my chowder. I added three little jalapenos and one hot banana pepper to my recipe and the final outcome was perfect for me and my crew. It's not too hot but has a little kick.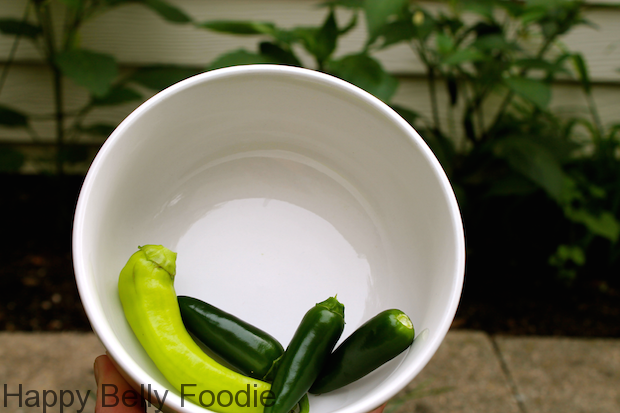 To your peppers, you'll add some chopped onion, celery and minced garlic.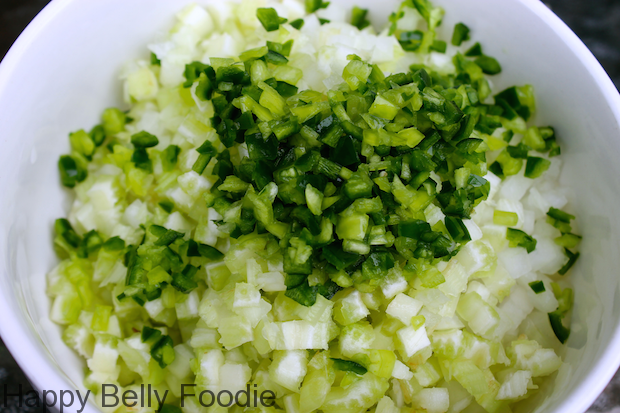 For your seasoning, you'll need some smokey chili flakes. I've got some called Urfa chili flakes that I found at a local shop but any smokey flavored chilies will do. You'll also need some fresh thyme, ground cayenne chili, a tiny bit of rosemary, a Bay leaf, fresh cilantro, fresh oregano and fresh sage. (I say fresh because fresh herbs really are better but you can use dried.)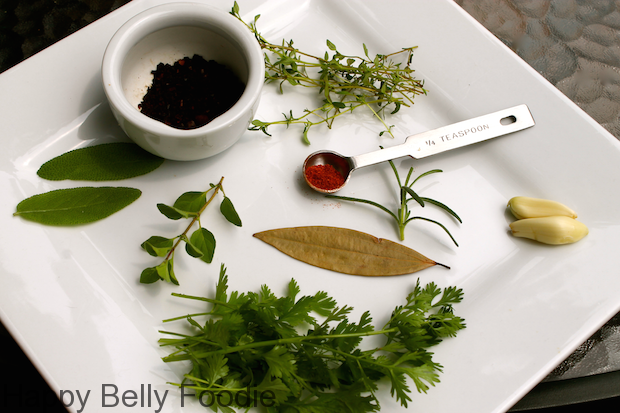 Start by sauteing the onion, celery and peppers in a little bit of olive oil until soft. You'll want to use a nice big stock or soup pot.
Whisk in a couple of tablespoons of flour and add two cups of broth or clam juice. Add half of the fresh corn and two ounces of crab meat. Stuff your herbs, the garlic and pepper flakes in an herb infuser
(you can use cheese cloth if you don't have one) and drop that in the pot.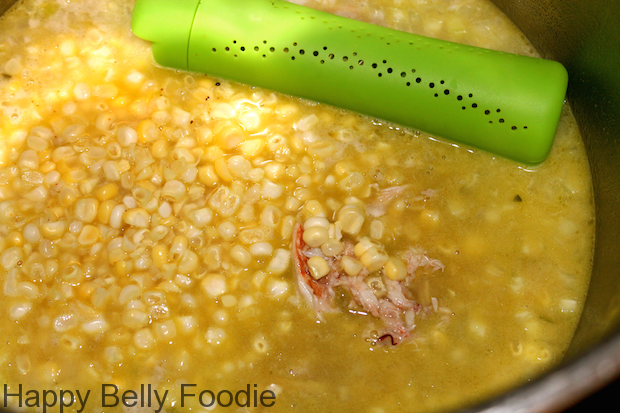 Take the other half of the corn and place it in a blender with one cup of milk and puree.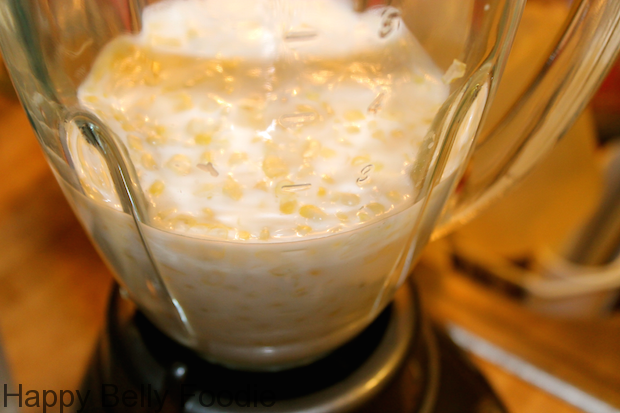 Add that to the pot and let it simmer for about thirty five minutes. The smell is amazing!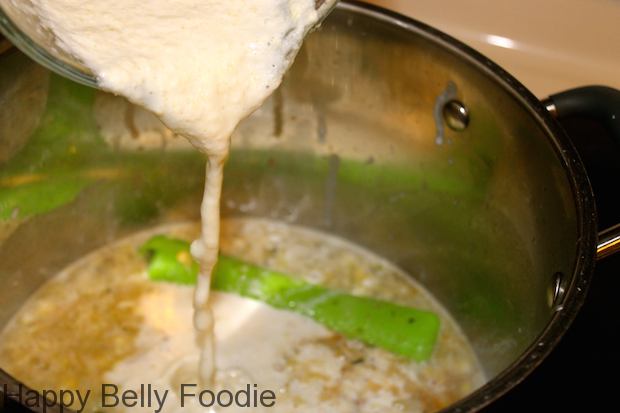 When it's finished simmering, add one cup of fresh, heavy whipping cream, the rest of the crab and heat through.
Garnish with a few slices of fresh chives and you've got a fantastic fresh soup made from scratch. YUM!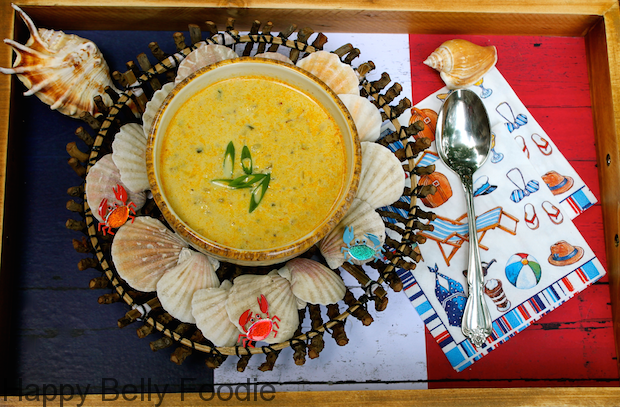 What I love about this chowder is that it's different than your basic potato filled chowders. It's slightly sweet and has just the right amount of heat. I do hope you'll give it a try friends.
Make it fantastic day and as always, keep it delicious!
Till next time ~ much love, Connie
Corn and Crab Chowder
Ingredients
3

tbsp

olive oil

1

med onion

diced

2

lg stalks of celery

diced

3

small jalapenos

diced fine

1

small hot banana pepper

diced fine

1

tsp

salt

2

tbsp

flour

2

C

chicken broth

can use clam juice or other broth

5

ears of fresh corn on the cob

should be enough to make 3 cups of corn kernels

1

C

whole milk

8

oz

of fresh crab meat

I used a can of Boss's pasteurized, hand picked crab

1

bay leaf

1

small bunch of fresh thyme

1/8

tsp

ground cayenne pepper

1

tbsp

urfa pepper flakes

1

pinch

of fresh rosemary

1

small bunch of fresh cilantro

1

pinch

of fresh oregano

2

fresh leaves of sage

1

C

fresh heavy whipping cream

Fresh sliced chives for garnish
Instructions
Heat a large pot on med/hi. Add the olive oil and the onion, celery and peppers along with the teaspoon of salt. Saute until soft.

Whisk in the flour and add the chicken broth to the pot.

Slice the kernels off of the corn cobs and divide.

Add half of the corn to the pot.

In a blender, puree the other half of the corn along with 1 cup of milk.

Add the puree to the pot along with two ounces of the crab meat.

Place the urfa peppers and all the herbs along with the garlic cloves in an herb infuser or wrap them in a piece of cheese cloth and tie it tight.

Drop the herb bundle into the pot.

Stir in the cayenne pepper.

Bring the mixture to a simmering boil and turn the heat down to low.

Simmer for thirty five minutes.

Add the cream and the rest of the crab meat.

Heat through and serve hot with a few slices of fresh chives on top.
Notes
Recipe by: Connie Murray @Happybellyfoodie.com