Peanut butter, cayenne and vanilla in a vinaigrette? Absolutely!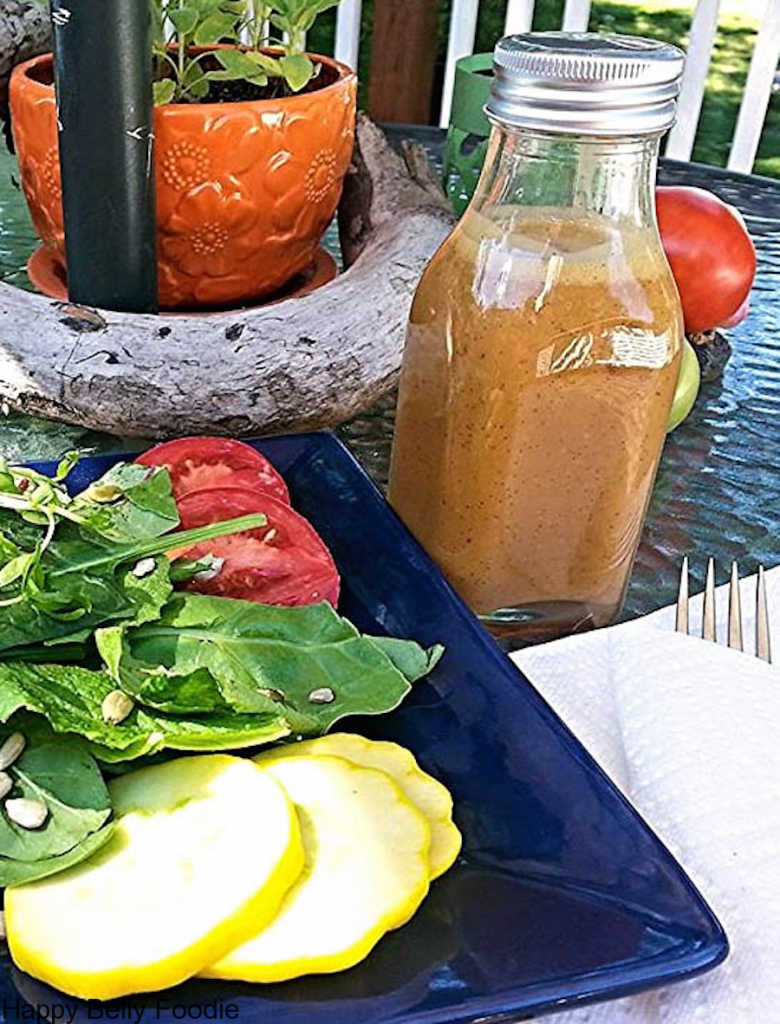 This is one of my absolute favorite vinaigrettes! I'm so glad I can share it with you, my foodie friends because you're going to love it!
The first time I tasted this type of vinaigrette was in a little farm-to-table restaurant out in Milford, Ohio called Bite. It was so different from anything I'd tried before on a salad and it was pleasantly delicious! Of course they're not going to give their secrets away but I had to come home and recreate it so that I could have it anytime I wanted.
The recipe that follows is what I came up with and it's pretty darn close to what they serve but with one tiny difference. At the time I created it, I was looking for something special of my own to add to it. I have a fascination for making combinations that seem like they might be odd, yet are surprisingly terrific. The combination I added to it was cayenne and vanilla bean and it worked out perfectly!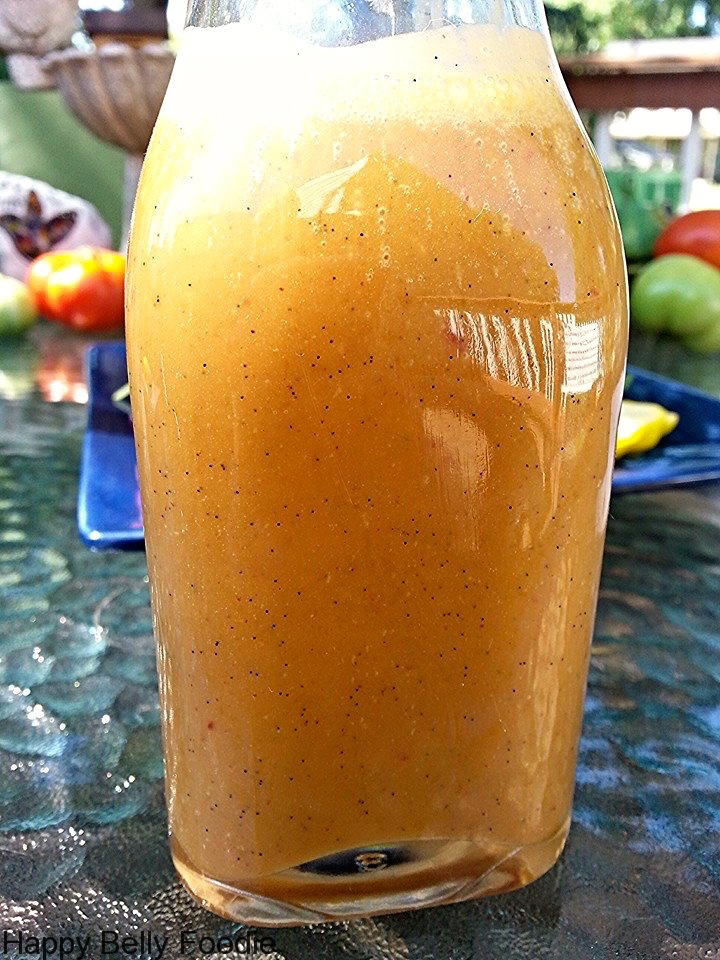 I've made this recipe several times over and every time it makes me just as happy as the first time I tried it. Let's face it, salads can get boring. So, giving your leafy greens a new life is one great way to keep them incorporated into your diet. Gotta eat your veggies! So why not try something fun, new, and scrumptious?
The fabulous thing about this recipe is that it's quick and easy to make. What's easier than throwing it all in a blender or food processor?
I do hope you'll enjoy this recipe as much as I do and I'm sure you will. If you have any fantastic ideas for new flavor combinations and want to share, I'd love to hear from you! Have a beautiful day my friends! Till next time ~ much love, Connie
Thai Peanut Vinaigrette
Ingredients
1/4

cup

organic creamy peanut butter

2

tbsp

sesame oil

2

tbsp

grapeseed oil

4

tbsp

rice vinegar

4

tbsp

soy sauce

1

cayenne pepper

chopped fine

2

garlic cloves

crushed

1

tbsp

freshly grated ginger

2

tbsp

light honey

1

tsp

salt

2

tsp

organic sugar

2

tbsp

fresh lemon juice

1

vanilla bean

scraped clean (save the pod and soak it in vodka for your own homemade extract)
Instructions
Place all ingredients into a food processor and process until desired thickness. Adjust to taste. Serve over fresh greens and veggies.
Notes
Recipe By: Connie Murray @Happybellyfoodie.com