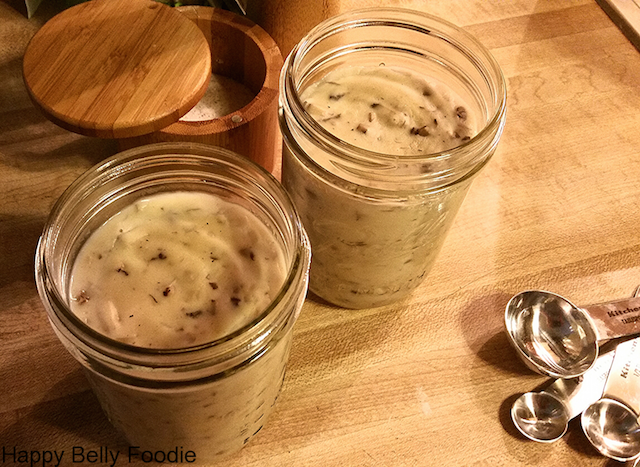 Condensed Mushroom Soup is easy to make and it's perfect for your favorite casseroles.
What's condensed mushroom soup good for? Can you say Green Bean Casserole? Yum!

I love the idea of creating recipes that replace things that come from a box or a can. There's just something so wholesome about making your own. Besides, who wants to eat the unpronounceable ingredients listed on those convenience foods? Not me! Yes, it takes time and effort. To me, it is so worth it.
If you're allergic to certain additives or you are on a restricted diet, you've got a great advantage here because you can choose what goes in the finished recipe. Certainly, you can opt for alternative ingredients in nearly anything you make from scratch.
Next time you're hankerin for a delicious casserole that calls for condensed mushroom soup, make your own and make it healthier.
Condensed Mushroom Soup
Ingredients
1

stick unsalted butter

1/2

cup

finely diced shallot

1 1/2

cup

diced mushrooms

1/2

cup

flour

1 1/2

cup

vegetable broth

chicken broth will work

1 1/2

cup

whole milk

Salt and pepper to taste
Instructions
In a large pot, heat butter on medium and sauté shallot until soft. Add mushrooms and cook until water releases (about 5 min). Stir in flour and cook 1-2 minutes longer. Stir in broth and milk. Continue stirring until mixture thickens. Add salt and pepper to taste. Use in casseroles or thin with milk for a soup. Store in air tight container in refrigerator for up to a week or freeze for later use.