Gourmet style comfort in a bowl! Go ahead, spoil yourself with the very best!
If you love tuna casserole, you should drop everything you're doing right this very second, run (don't walk) to your local fish market and get you some fresh tuna steaks because this is the absolute best tuna casserole recipe in the whole world! Really, I wouldn't brag… (much) 🙂
When I got the idea to give my tuna casserole (which I hadn't made in years) a make-over, I went to my favorite fish shop and bought these beautiful tuna steaks. Bye bye tuna cans! I seared them in a skillet and almost ate them up right then. Good stuff! I couldn't wait to get this dish together!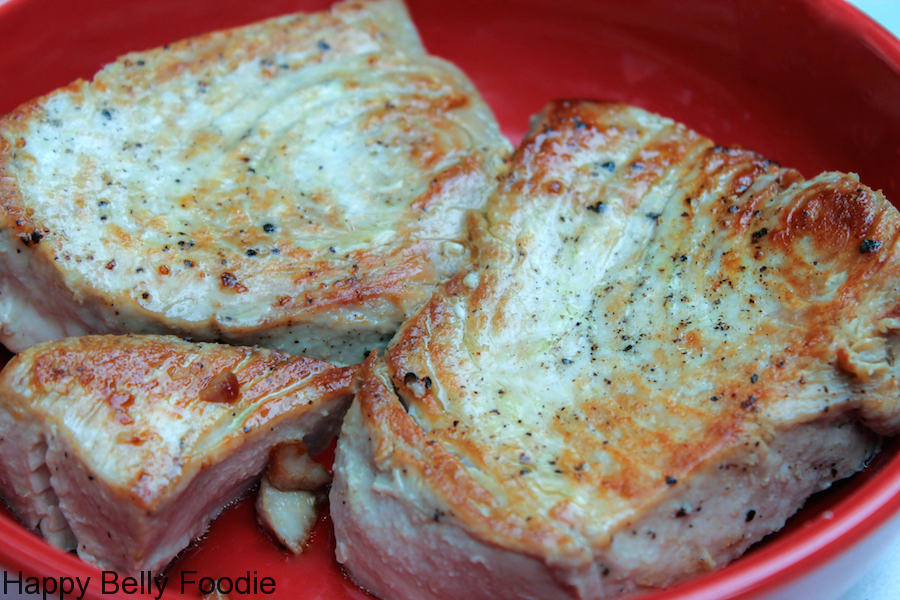 Ahh, the joy of a good casserole! Remember those days when you snuggled up on the couch with a big bowl of comfort? Exactly! That's what I'm talking about! The perfect way to enjoy this dish was to sit back with a warm bowl and listen to the rain dance over my roof. Sweet contentment!
The fresh chunks of scrumptious tuna along with the Condensed Cream of Celery Soup ~ Nothing like homemade are what makes this recipe so doggone good! Sure the canned stuff makes a good dish but I'm telling you, *insert Can't Touch This jam* there is NO comparison. Plus, those crackers, all buttery-crunch-yummy on top just turned it into total bliss!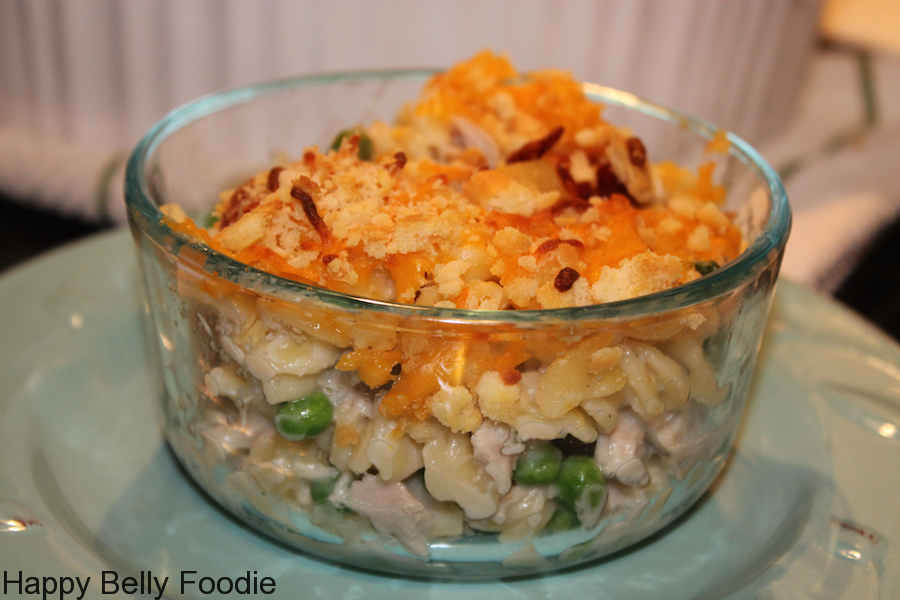 If you're a tuna casserole fan, you'll fall head-over-heels for this recipe. And if you're in the area and need to find a great fish market, stop by A-fish-ionados and have John fix you up with some of his fantastic Ahi Tuna steaks. (Best in town!)
I hope you'll give this one a try and enjoy a truly Gourmet dish, Tuna-Casserole-Bliss! Have a beautiful day my foodie friends. Till next time ~ much love, Connie
Tuna Casserole ~ The very best!
Ingredients
1 16

oz

pkg noodles

cooked according to package

2

tbsp

extra virgin olive oil

2 - 4 to 5

oz

fresh tuna steaks

Salt and freshly ground black pepper

2

C

condensed cream of celery soup

1/2

C

whole milk

1 10

oz

bag frozen peas

1

C

shredded sharp cheddar cheese

10-12

Ritz style crackers

crumbled
Instructions
Prepare your noodles, according to package instructions.

Preheat oven to 375 degrees F.

In a medium sized skillet, heat the olive oil over med/hi heat. Dry the tuna steaks on both sides with paper towels and season with salt and pepper.

Place the steaks in the pan and cook until browned on both sides and internal temp is 120 degrees F. Transfer to a small bowl.

Using two forks, flake the tuna into bite size chunks.

In a large bowl, combine the cooked noodles, soup, milk, peas and tuna.

In a 2.5 quart baking dish, spoon the mixture in and smooth into an even layer.

Top the dish with the cheese and crumbled crackers.

Place the casserole in the oven and bake for 30 minutes.

Serve hot.
Notes
Recipe by: Connie Murray @happybellyfoodie.com
Just for fun…. You know you wanna hear this song now 🙂