Pecan Crusted Halibut with Dijon Mustard Sauce is a simple, healthy seafood and sauce recipe that was given to me from my dear friend, John of Afishionados. Using a searing technique and then finishing the fish off in the oven makes this dish quick and simple to make. And you're gonna LOVE the way this fresh fish tastes!
Let's get busy! You'll want to take your fresh fish out of the fridge while you're preparing the ingredients for it. It needs to sit at room temperature for at least 15 minutes. This helps the crust stay on when you do the searing part.
Preheat your oven to 350 degrees F.
Coat the fish with a flour, salt and pepper mixture first. (all the ingredients and instructions are in a handy printout below for you.)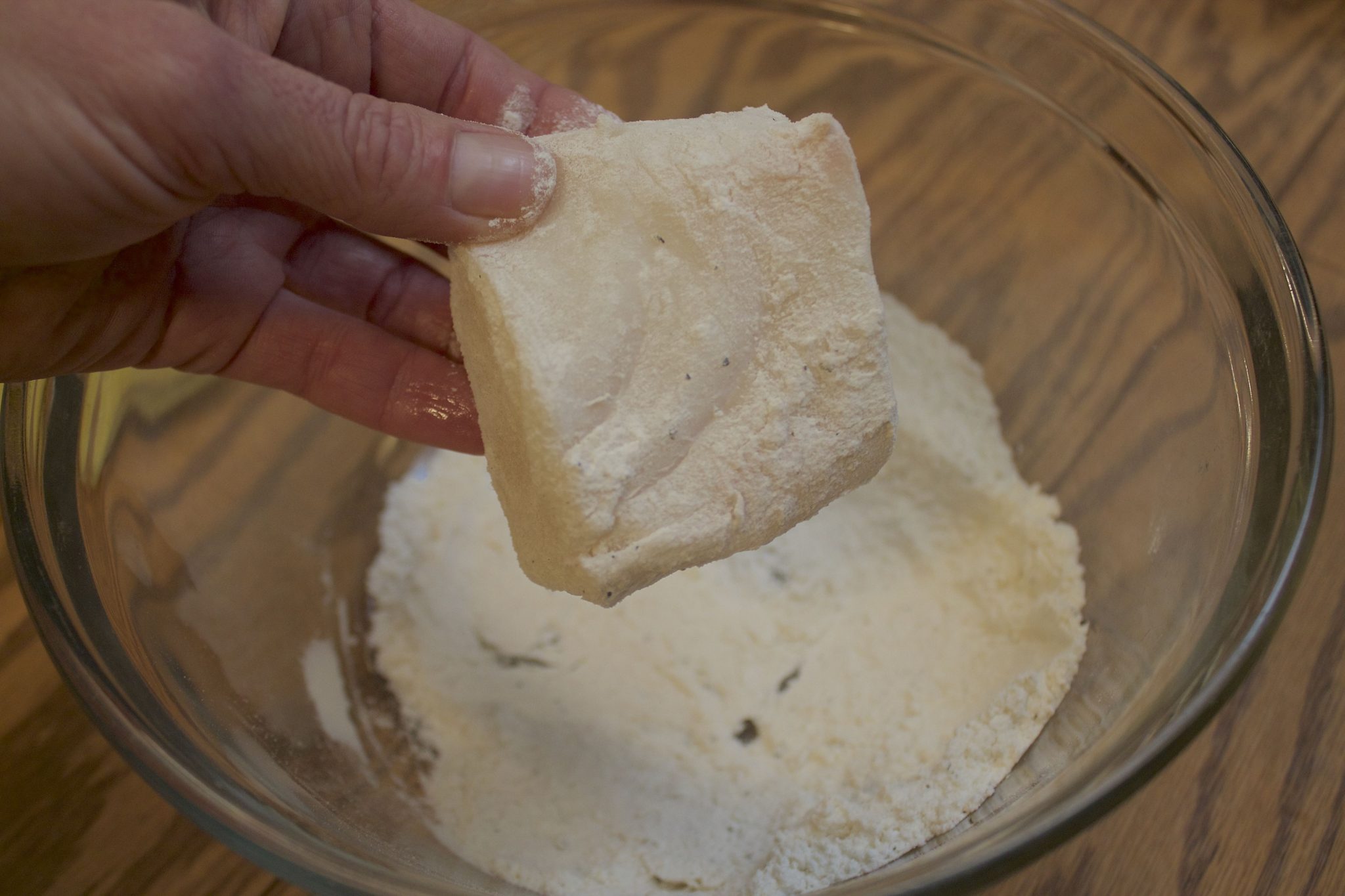 Next, dip the flour coated fish in an egg and mustard mixture.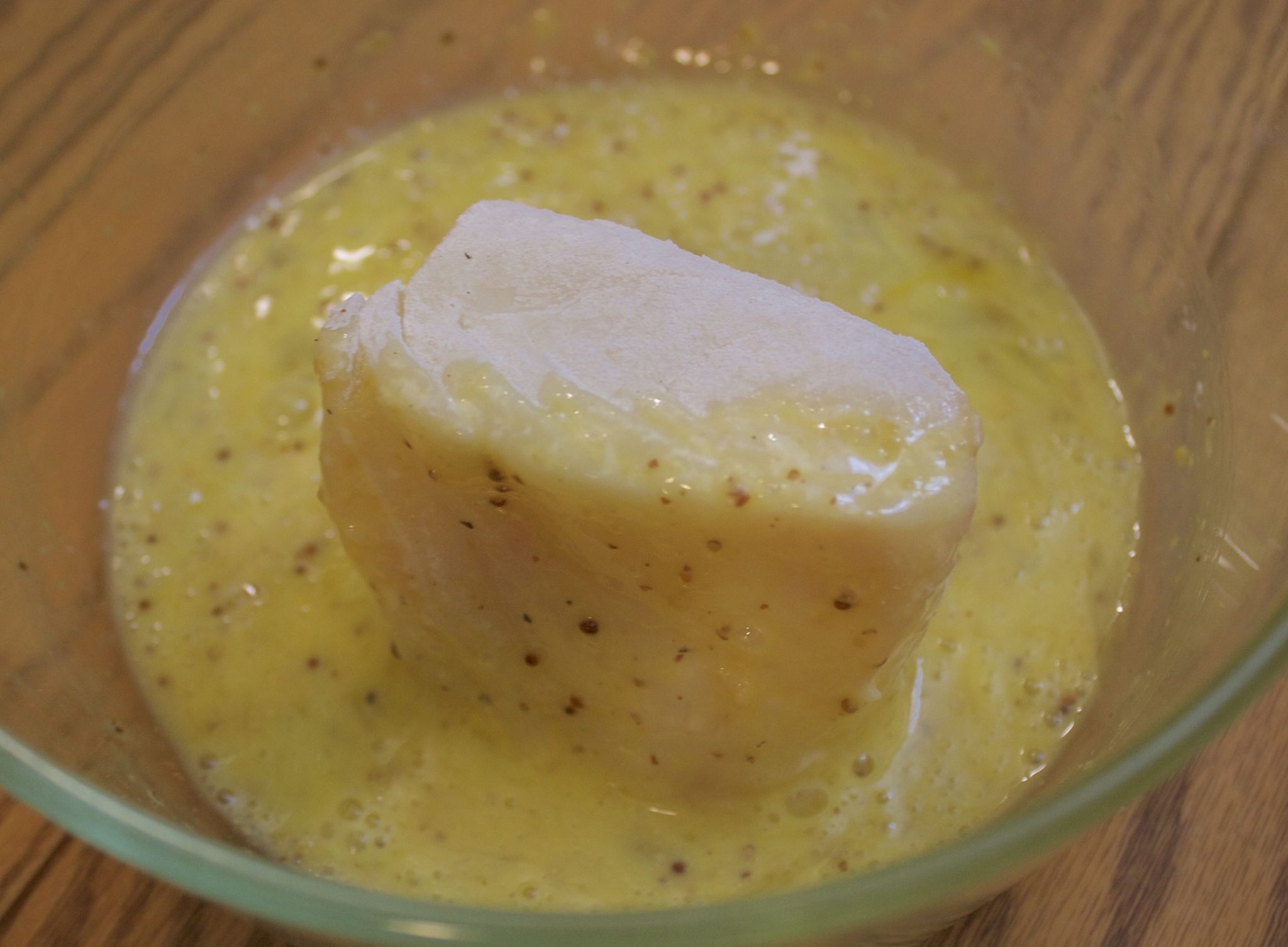 Finally, press the fish into a pecan and bread crumb mixture. I used panko bread crumbs on mine.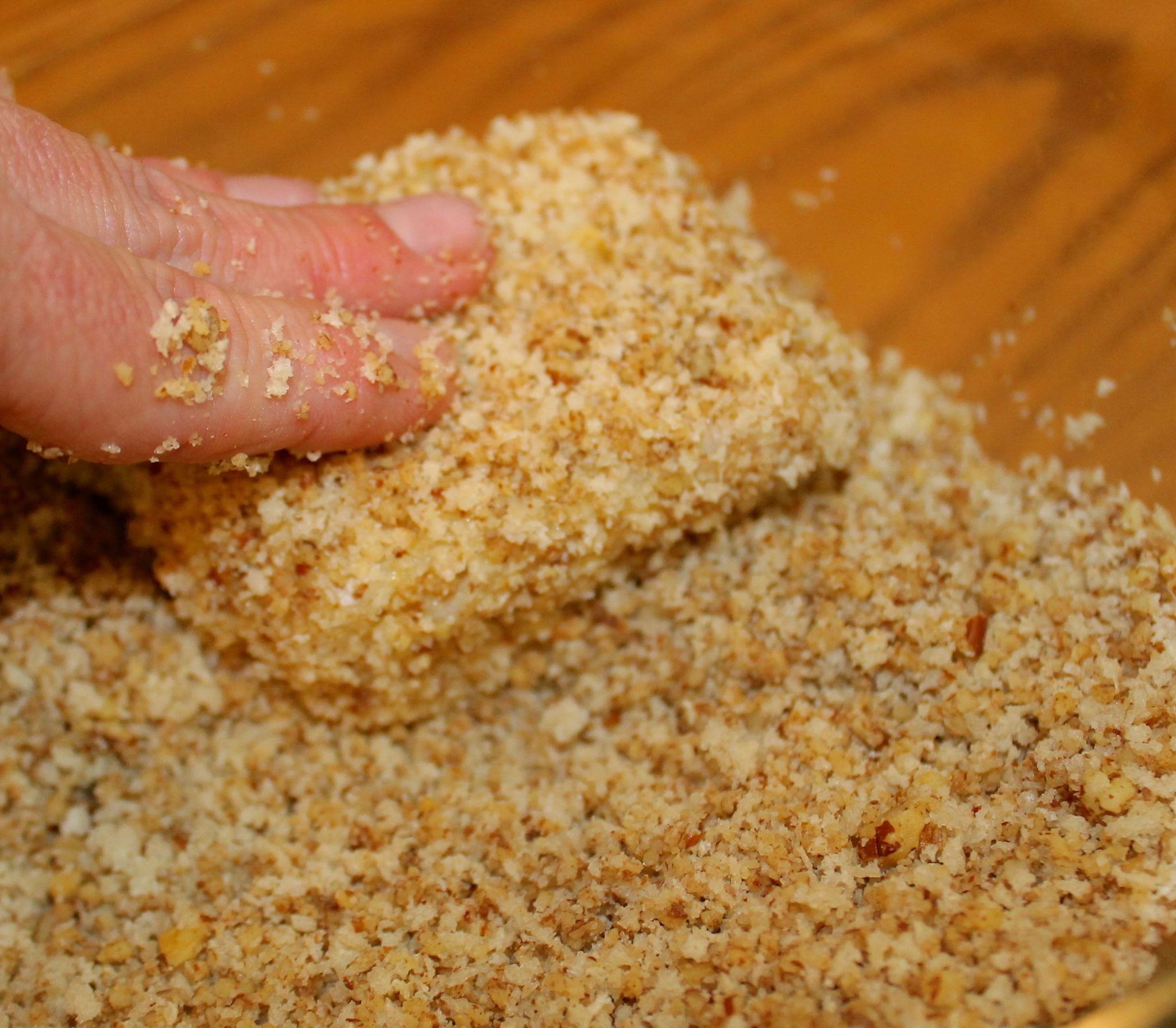 Heat a skillet
on medium heat and melt some butter. Brown each side of the fish on all sides (about 2 minutes per side, depending on your stove)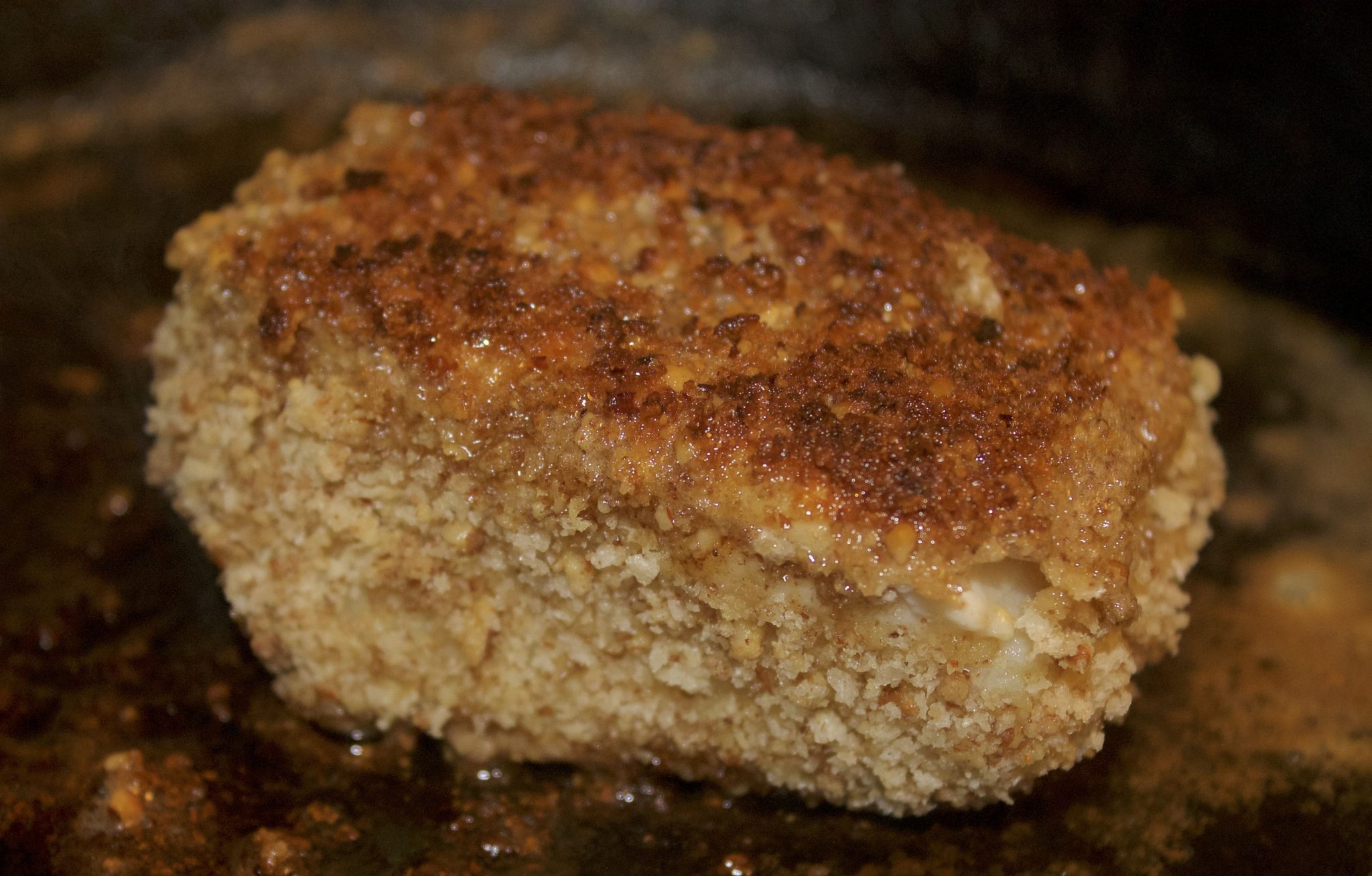 Lay the browned fish on a baking sheet, lined with foil. Bake in the oven for 10 minutes. The internal temp should be 130 to 135 degrees F.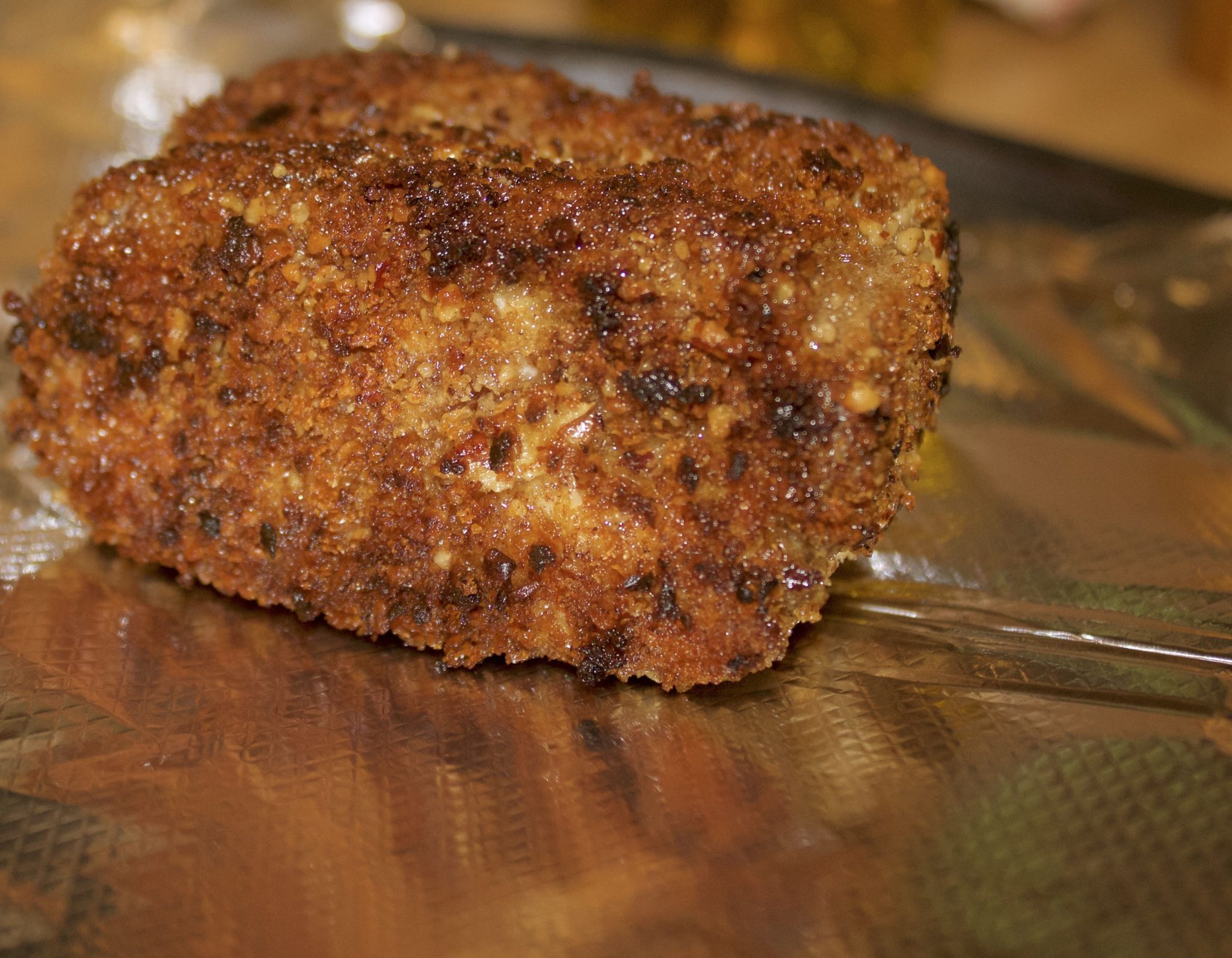 While the fish is being finished off, combine some cream and Dijon mustard in a small sauce pan. (I used my own homemade
spicy brown mustard here
.) Heat on low and whisk for 3 minutes. Season with salt and pepper to taste. Set aside for serving with the fish.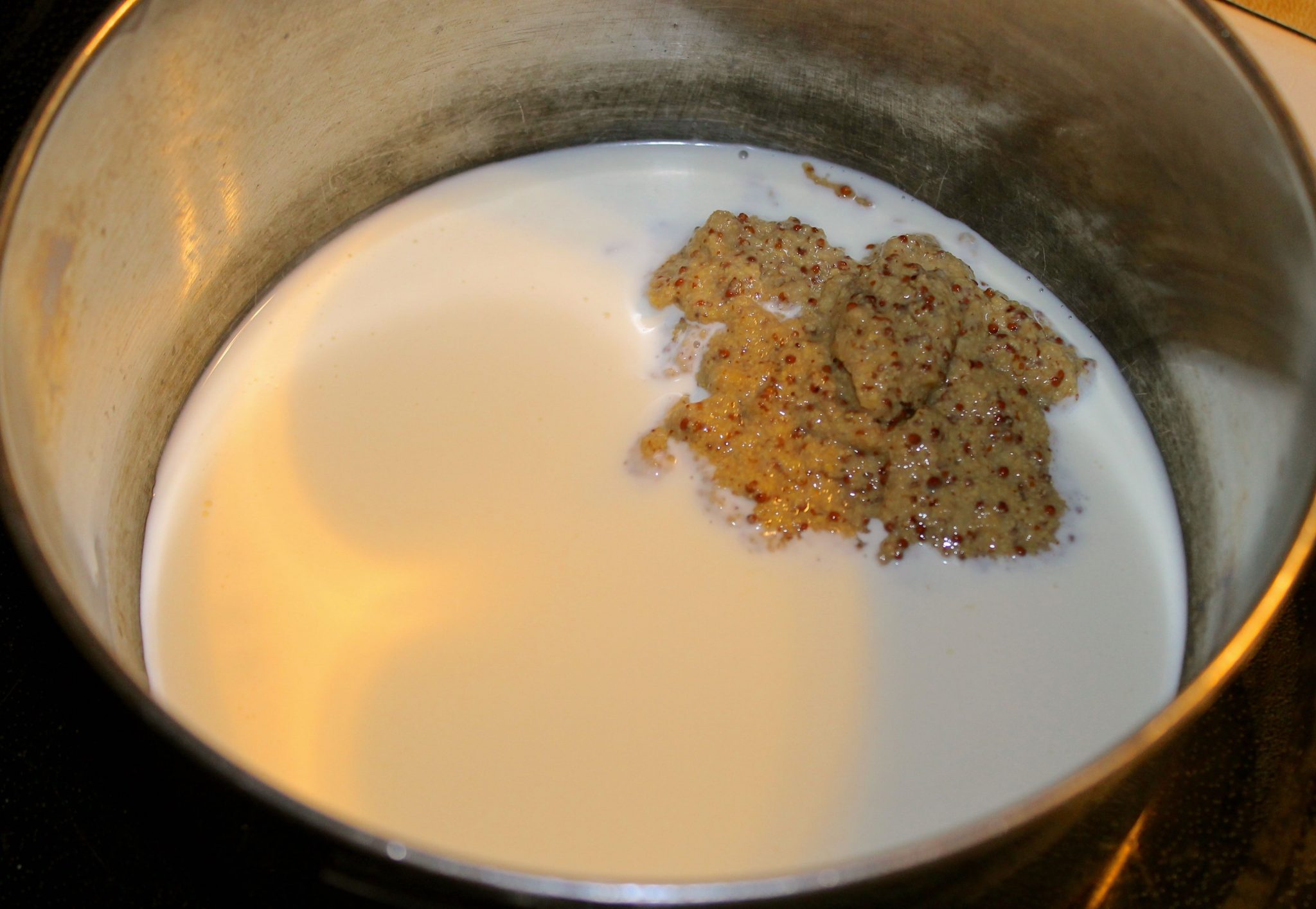 Once the fish is done, serve with the sauce and ENJOY! Man, this stuff is really good!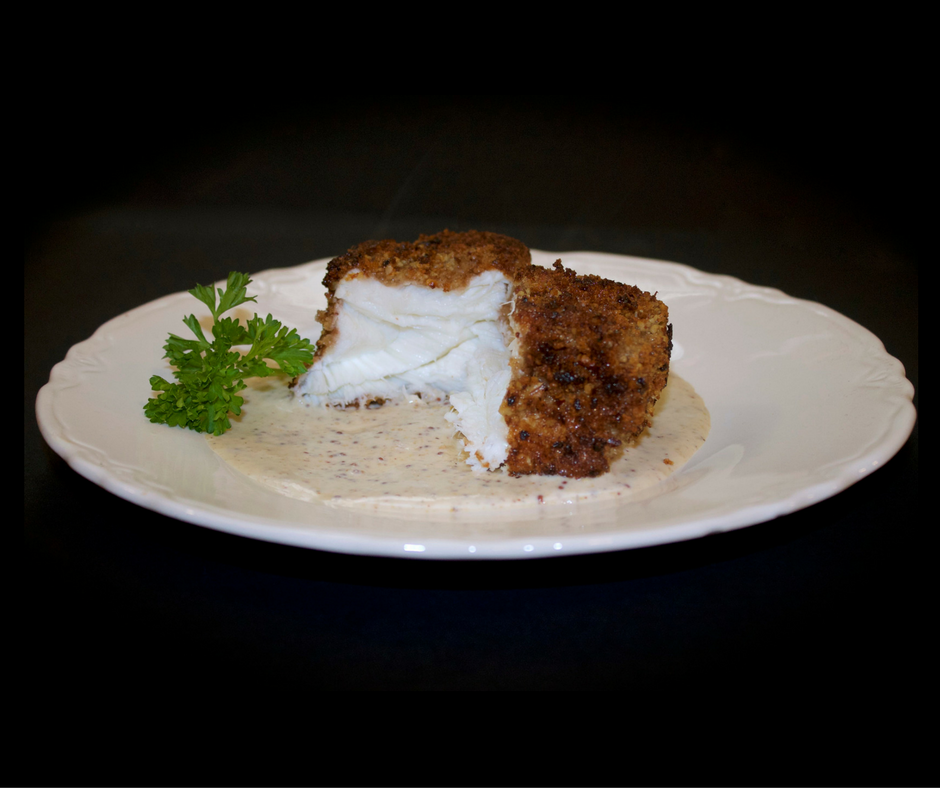 I'm super happy with this recipe. It's definitely is a keeper. If you love fish give this great dish a try!
Pecan Crusted Halibut with Dijon Mustard Sauce
Ingredients
Pecan Crusted Halibut
1

cup

all-purpose flour

1/2

teaspoon

sea salt

3/4

teaspoon

freshly ground black pepper

2

teaspoons

coarse grained Dijon mustard

2

large eggs

1 1/4

cups

pecans

finely chopped

1 1/4

cups

fresh or dried breadcrumbs

8

6-ounce skinless halibut fillets

1/4

cup

butter
Dijon Mustard Sauce
1

cup

heavy whipping cream

1/2

cup

coarse grained Dijon mustard

Sea salt

Freshly ground black pepper
Instructions
Pecan Crusted Halibut
Combine flour, salt, and pepper in a shallow bowl.

Whisk the mustard and eggs in another shallow bowl.

Combine pecans and breadcrumbs in a third shallow bowl.

Dredge each halibut fillet in flour mixture, shaking off excess.

Dip halibut in egg mixture to coat; drain excess.

Place halibut in pecan mixture, pressing slightly to coat both sides of the fillet.

Melt 2 tablespoons butter over medium heat.

Add fillets, in batches, and cook 2 minutes on each side or until lightly browned, adding additional butter as needed.

Arrange fillets on a foil-lined baking sheet. Bake for 10 minutes or until done.

Serve with Dijon Cream Sauce.
Dijon Mustard Sauce
Combine cream and Dijon mustard in a medium saucepan.

Whisk constantly over low heat 3 minutes or until heated.

Season to taste with salt and pepper
Notes
Recipe by Connie Murray @Happybellyfoodie.com via John Lafontaine from Afishionados in Florence, KY
Pin It: