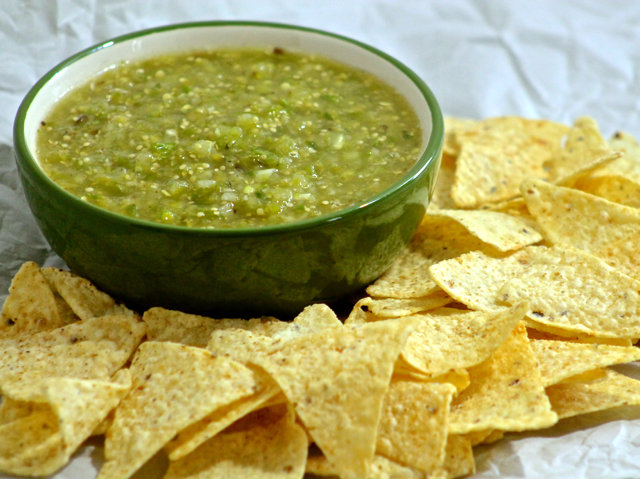 Looking to change things up a bit? This
Roasted Tomatillo Salsa
has just the right kind zest to liven up snack time or taco time. It's quick to make and full of flavor.
If you've never used tomatillos before, you'll find that they're very easy to prepare. The papery husks just slip right off. It's easier to start with the loose end and peel back. There is a little bit of a tacky, honey like substance on the skins, so you'll want to rinse that off.
For this recipe you'll simply roast the tomatillos whole under the broiler in your oven after you peel them and remove the stem.  The pepper gets roasted too. You can use any type of chili pepper you want, depending on your heat preference. I'm using a jalapeno because it's sort of the middle of the road in heat.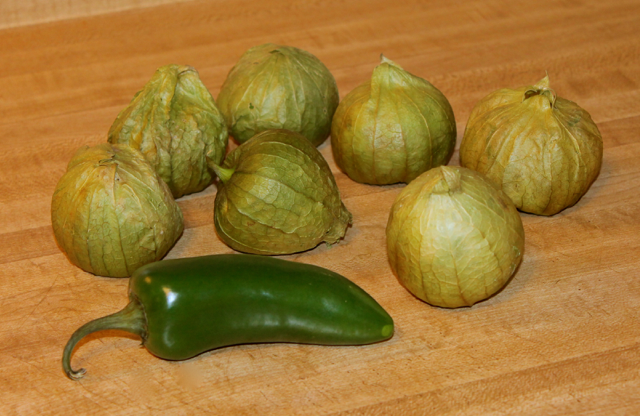 About 5 to 7 minutes will get the skins nice and browned. Give the tomatillos and jalapeno a turn to brown the other side for another 5 to 7 minutes.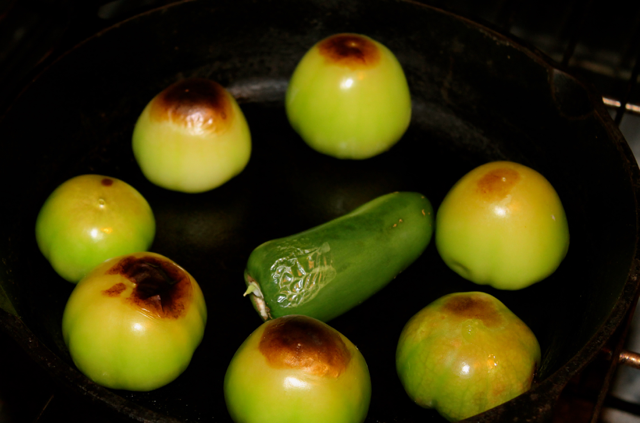 Let these guys cool completely before you chop them up in the food processor
.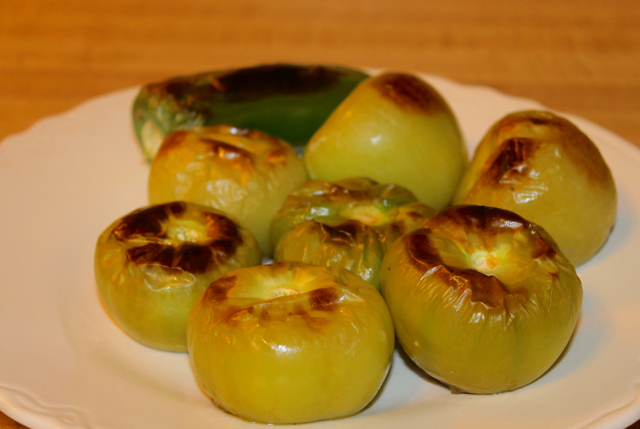 Once they're cooled, add them to a food processor
or blender along with a small, diced onion and a hand full of chopped cilantro.
You want a thick puree consistency. Add the juice from half a lemon and salt to taste after everything is chopped up.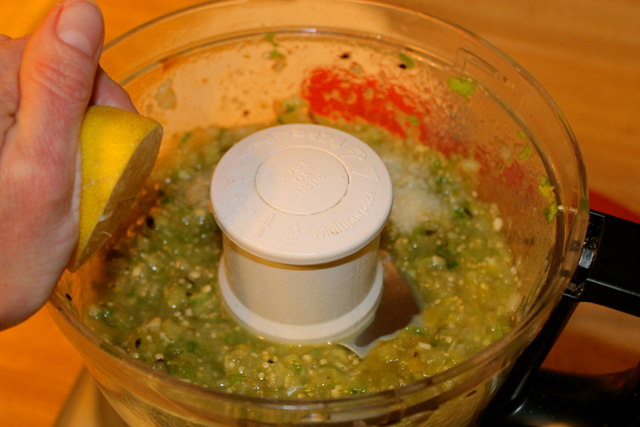 You can serve the salsa right away with fresh tortilla chips. The salsa does improve after it sits a while in the fridge. But.. sometimes, you just wanna have your snack right away. So, go ahead. Dive in!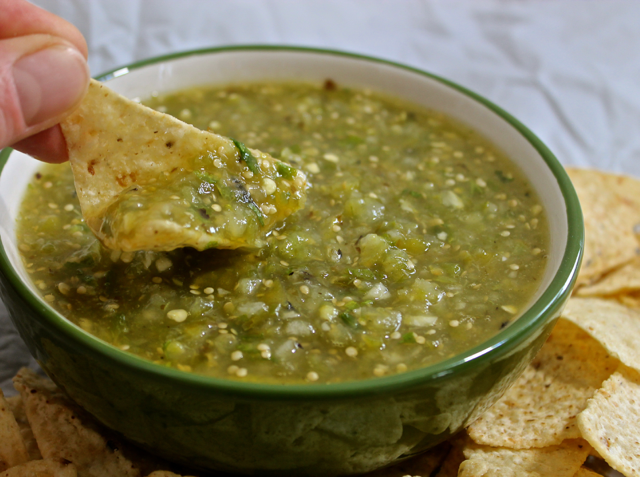 The Roasted Tomatillo Salsa is a really great dip for tortilla chips but it also goes very well on Mexican dishes as well. We enjoyed ours with some terrific beef tacos for dinner and it was perfect. It would go well with Carnitas, too. It has just the right amount of heat and consistency.
I hope you'll give this one a try and let us know how we're doing in the Happy Belly Foodie kitchen.
Make it a fabulous day and as always, keep it delicious!
Till next time ~ much love, Connie
Roasted Tomatillo Salsa
Ingredients
6-7 to

matillos

peeled and rinsed

1

jalapeno pepper

destemmed

1

small onion

diced

1/4

C

fresh cilantro

chopped and stems removed

1/2

lemon

salt to taste
Instructions
Place the tomatillos and jalapeno in an oven proof pan under the broiler in the oven on high.

Brown for 5 to 7 minutes.

Turn the tomatillos and jalapeno over to brown the other side another 5 to 7 minutes.

Remove from oven and cool completely.

Use a food processor to puree the cooled tomatillos, jalapeno, fresh cilantro and the diced onion.

Add the juice from the half lemon and salt to taste.

Serve with fresh tortilla chips.
Notes
Recipe by: Connie Murray @Happybellyfoodie.com
Pin it: