Beer Batter Cod Fillets
Luscious layers of white, flaky cod, hand dipped in a rich beer batter, fried to golden perfection and served up on a freshly baked bun. Top that with some creamy homemade tartar sauce and I'll say, "Double that order, please!"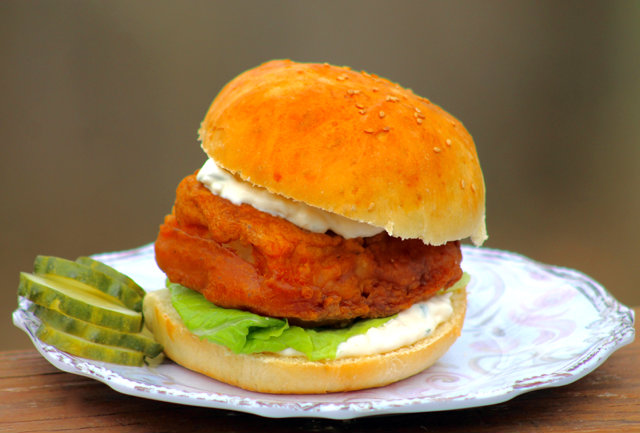 When it comes to fish, I don't do chintzy. I gotta have it fresh. I suppose I'm spoiled like that but after you've tasted fresh fish, there's no comparison. Freezer burned fillets are no good!
Last Spring I was introduced to a local fish shop, Afishionados and spent some time learning how to cook seafood there. I will forever be grateful to John, the owner, for teaching me all about fish and other delicious seafood because I have a whole new avenue for cooking. Seafood is SO good for you and when it's super FRESH, it tastes super good!
Of course today's recipe is deep fried but I believe there's nothing wrong with having deep fried foods occasionally, especially when you make them at home with fresh ingredients.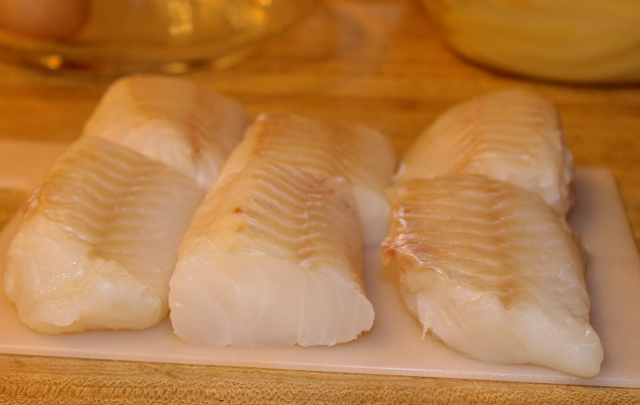 These beautiful, thick cod fillets are the superstar of this recipe. To accomplish perfection in the finished dish, there's a few things you'll need to do with them.
First, take them out of the fridge and let them rest for 15 minutes before you do anything with them. You don't want them to be cold when you're working with them.
Secondly, have your oil heating up before you begin coating them. You'll want that to be ready to go at 365 degrees F.
Third, dry the fillets very well with paper towels. You don't want these guys to have any moisture on the outside because the batter won't stick if they do.
And finally, before you put your batter on the fish, lightly coat them with flour that's seasoned with a little salt. Let them rest with the flour for about 5 minutes. That'll help the delicious batter adhere to the fish better.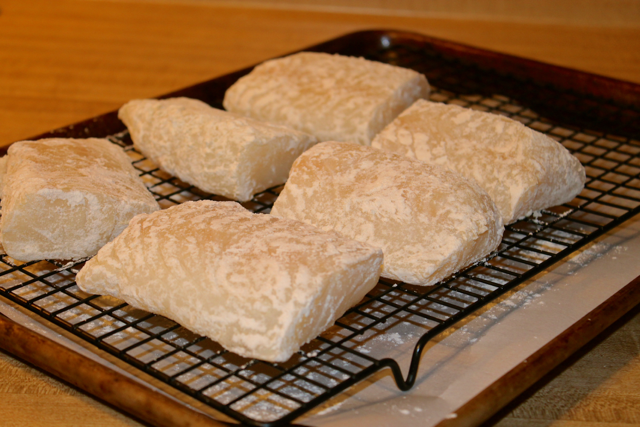 The batter for the fish is relatively simple. It's flour, old bay seasoning, garlic powder, salt, pepper, an egg and beer. I used Blue Moon but any beer will work. Whisk the ingredients together and you're ready to coat the fish.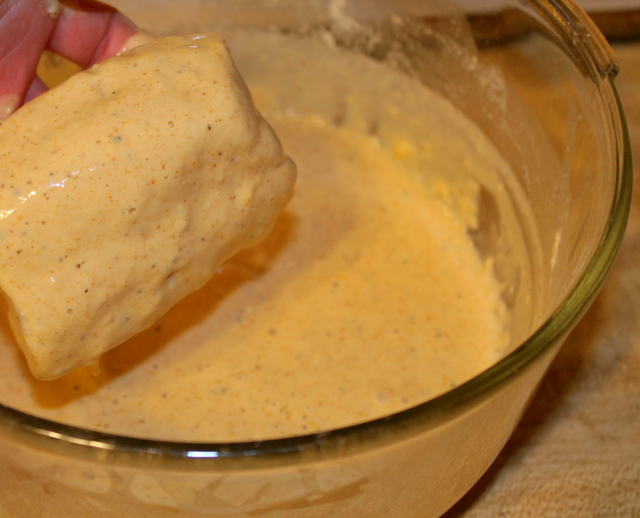 Depending on how thick your fillets are is how long you'll cook them in the oil. Mine were pretty thick and took about 4 or 5 minutes on each side.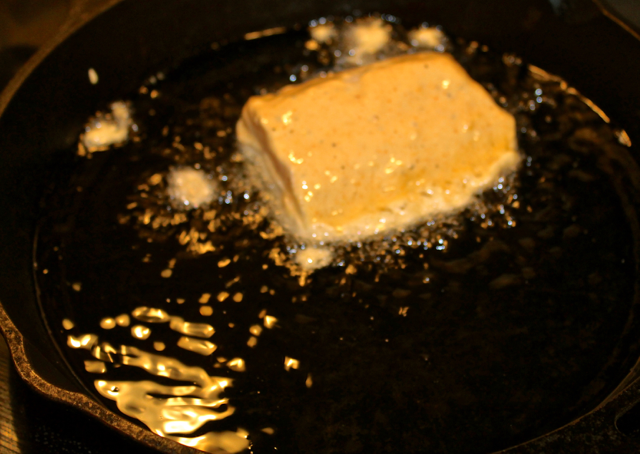 After I purchased those beautiful cod fillets, I was feeling all adventurous. So, I made some of my homemade hamburger buns to serve the fish on along with those fresh dill pickles and tartar sauce. Yummy!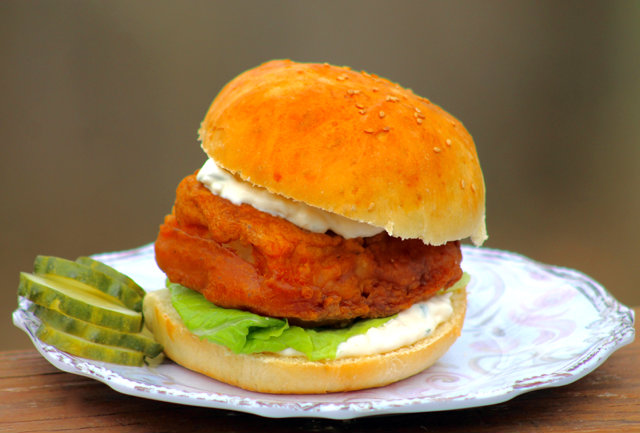 Fish fry season is about to be heading around the corner. You'll want to keep this recipe in your back pocket. The batter in this recipe is  perfect for cod or any other white fish you plan on getting. It fries up tasty and light with just the right amount of seasoning. In fact, I had a little left over batter and went ahead and fried a few extra bits of it up for munching.
I hope you'll give these a try and let us know how we're doing in the Happy Belly Foodie kitchen. We'd love to hear from you!
Make it a great day and as always, keep it delicious!
Till next time ~ much love, Connie
Beer Batter Cod Fillets
Ingredients
Oil for frying

6

cod fillets

1/2

tsp

salt

1/2

C

flour

1

C

flour

1

tbsp

garlic powder

2

tbsp

old bay seasoning

1

tsp

salt

freshly ground black pepper to taste

1

egg

1 3/4

C

beer
Instructions
Pour the oil in a Dutch oven or a heavy bottomed, shallow skillet.

You want at least 1/2 inch of oil.

Heat the oil to 365 degrees F.

Take the fillets out of the fridge and allow them to rest at room temperature for 15 minutes.

Dry the fillets with paper towels very well.

Combine the 1/2 tsp salt and 1/2 cup of flour in a bowl.

Lightly coat the fillets with the mixture and shake off the excess.

Let the fillets sit for 5 minutes with the flour coating.

In another bowl, combine the 1 cup flour with the garlic powder, old bay, salt, pepper, egg and beer to make the batter.

When the oil has come to temp, dip the fillets to coat on all sides into the batter just before placing them into the hot oil.

You don't want to crowd the pan, so work in batches on frying. Wait to batter each fillet until you're ready to place them in the oil.

Cook each fillet until golden brown, turn over and cook the other side.

The internal temp of the fish should be 130 degrees F.

Place the cooked fillets on a tray with a rack to drain off excess grease before serving.
Notes
Recipe by: Connie Murray @Happybellyfoodie.com